INTRODUCING VIRTUAL PERSONAL SHOPPING
Now you can talk with our fit technicians—by chat or video—just like you would in our stores. They can answer product questions, help find your UNTUCKit fit, recommend gifts and more. It's easy—and free!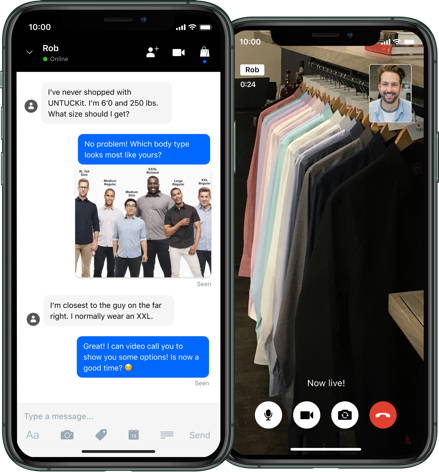 Connecting with our store associates is as simple as 1-2-3.
Click the chat icon at the bottom of your screen.
Tell us what you want to chat about.
We can help you find the perfect-fitting shirt in mere minutes.
Ask us about anything from gift ideas, fabrication, features,
recommendations, and more.
Mon-Sat 11:00 - 19:00 | Sun 12:00 - 18:00 BST
(Leave us a message after hours. We'll get back to you ASAP.)